Living a pampered grooming life goes a bit beyond just applying the proper lotions, potions and other solutions to a your face, hair and skin.  Making personal grooming an amazing experience on the daily also requires upgrading your grooming arena (usually the bathroom). It means having some top-shelf accessories that relax, comfort and refine the aesthetic of the place you shower, shave and sh#!.  We teamed up with a good folks at Gadget Review to outline a few items that'll make your loo not too dissimilar from those at fancy hotels and spas.
Towels
Unless you wake up a few hours early because you like to air-dry post shower, you need towels. We know it's tempting to grab whatever towels are cheapest, but c'mon. You shower everyday (hopefully), so splurge a bit on a high-quality towel set that's softer, more absorbent and lasts longer. Towel sets also come with hand towels and wash cloths, so you won't have to dry or clean that face with the same towel that just wicked water from your rear end.
Heated Towel Rack
While you're shopping towels, go ahead and grab a heated towel rack. Throw your towel on a heated rack while you shower so when you step out, you're wrapped up in that soft, warm towel that you just splurged on.
If you have a bathrobe, which you probably should, throw this on the towel rack as well and let the warm robe engulf your freshly cleansed self. If you make showering part of your nightly routine, think about it as an investment in quality sleep. Or, if you're a morning shower guy, it's another step in the having-a-great-day direction. 
Laundry Basket
This one seems like a no-brainer, but not just any laundry basket will do. Pick up a laundry basket with a lid to trap odor and keep your sweaty gym clothes from stinking up the room. Little details make a big difference.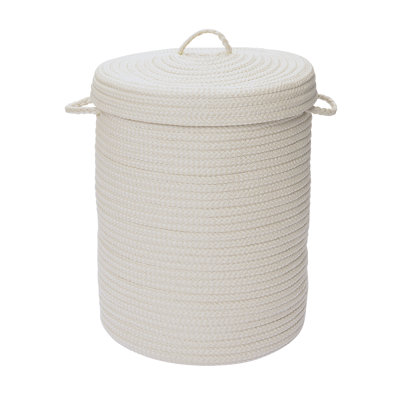 Plants
Speaking of odor control, greenery is for more than living room or office decor. When you choose the right plants, they can help purify the air and control odor — never a bad thing in a bathroom. 
Plants that help purify the air are:
Aloe Vera

Areca Palm

Bamboo

Cactus

Boston Fern
Bathroom Kit
Not only should you have a full bathroom kit for yourself, but you should always have a basket of essentials for guests that may be spending the night. 
Toothbrushes, combs, moisturizers and nail files should always be in stock. Good shampoos and conditioners are also a must. Be sure to have backup toilet paper on hand as well.
Bathroom Stool
If you have a small counter-top or a large bathroom, a stool is a grand addition. You'll be surprised how often a bathroom stool gets used, whether it's to clip toenails or catch your breath post-workout and pre-shower.
Even if it's just for decoration, a side table can also come in handy for organizing toiletries, storing magazines or placing guest towels. 
Trash Bin
There's no excuse for not having a trash can in your bathroom. You'll always have something that needs to be thrown away, whether a tissue or Twix wrapper. Don't wait until garbage day to pick up random pieces of trash from around your bathroom. Place them in a trash bin ASAP. 
Lighting
Proper lighting in the bathroom is essential. If you want to be sure you don't have any stray hairs growing in random places, that your clothes look presentable and your mustache is trimmed precisely, seeing is kind of important. Make sure to have bright, energy saving lights. 
Should you have a guest over, they'll appreciate the enhanced lighting as well. And if you want to be able to have both bright and dim lights, installing a dimmer switch is an excellent option. This way, you can set the stage whatever the occasion.