What a time to be alive! We're now living in an age where guys can enjoy a male sex toy of their choosing made from the highest-quality ingredients for a low(-ish) price. Admittedly, we're not well-versed in the world of these toys. But, our pal, Jeremy Glass (a great writer and very funny human) was willing to take investigative journalism to new levels for this posting.  Below, Jerms showcases his research that'll let you know what's best… and the rest.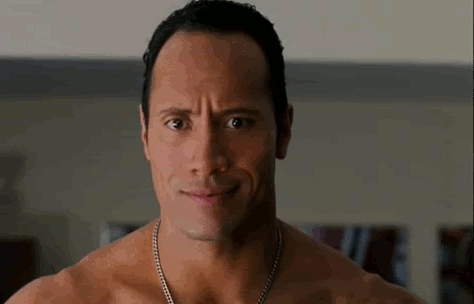 Thrust Full Force Realistic Vagina Kit ($74.99)
As they clearly say on their site, 'sometimes one vagina isn't enough.' Amen, brothers. Amen. Three immaculate vaginas await for you as you open your box and peer into the treasure chest below. Eva, Abbie, and Chloe; each as unique and beautiful as a vagina-shaped snowflake. With this kit, you get more than you get in real life; you get options. Don't like Abbie's vibe, check out Chloe. Included in the set is a storage kit, renewer powder, and vibrating bullets.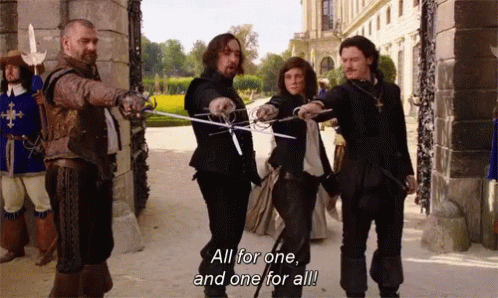 Pipedream Extreme Fuck Me Silly Masturbator ($375)
The guys at dearladyblogger.com have a lot of experience with sex toys for men, so it shouldn't come as a surprise that they happen to see one of the greatest (and heaviest) masturbators out there. Ladies and gentlemen: open your hearts and minds to the idea of a 20-pound sex toy. While this bad boy isn't exactly the easiest thing to hide, it more than makes up for its lack of discretion with its bells and whistles. This is the real deal. What separates this extreme masturbator with the rest is the attention to detail; you could swear you were knee-deep in a porn star instead of a 20-pound hunk of rubber.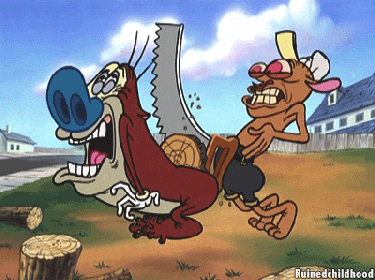 Twerkbutt ($700)
At this point, if you haven't heard of Pornhub's magnum opus, you're doing it wrong. Enter the Twerkbutt — yet another behemoth fake vagina/ass combination that goes above and beyond what is asked for in a sex toy and presents a near-perfect vision of the future directly in front of you.
"This life-sized sex toy has got to be heavy to withstand all the powerful poundings that it inspires," say the experts at MensToysHub, "Upon initially opening the box we immediately gasped at how realistic it appeared. We unwrapped it and started touching the CyberSkin material, slapping the ass cheeks and watching the gentle jiggle."
That's right — it actually twerks. Alongside the twerking function, users are able to warm up their fake butt and even connect it with real footage via the Oculus Rift for an experience that can satisfy even those non-believers who believe sex toys are for weirdos. No sir, this thing is perfect. Downsides? Price, for starters: $700 would be a lot of money to pay for sex, let alone sex with a disembodied genitalia. The weight and size are, of course, issues as well — but as long as you have a deep closet or unused backpack, you're golden.
Four Loko x Fleshlight Sex in a Can ($69)
Oh yes they freakin' did. What happens when two beloved brands put aside their differences and make sweet, sweet synergy? The Four Loko x Fleshlight sex in a can. It's exactly what you think: a traditional Fleshlight sheathed in a plastic body in the likeness of a can of Four Loko.
"Inspired by the spirit of Steve Jobs and Leonardo Da Vinci, we at Pizzaslime embarked on a quest to bring the world an innovative and cutting-edge sexual experience," said a Pizzaslime representative. "The result was the orchestration of combining the two legendary brands that are Four Loko and Fleshlight. Like most people, you've probably thought to yourself, 'Wouldn't it be cool if I could have sex with a Four loko?' … now you can (if you have a penis) … YOU ARE WELCOME WORLD!"
Let's talk about quality. Fleshlight has been the G.O.A.T. in terms of sex toys for years now and their collaboration with Four Loko sheds a little light on the company, showing men across the world that they're self-aware enough to release such a ridiculously fun product. Is it strange to look down post-climax and see a malt liquor can attached to your Jimmy? Of course! Does that make it any less fun? No way. With a deliciously-appropriate price tag of $69, the Four Loko x Fleshlight Sex in a Can is the perfect travel stroker to bring with you to work, the beach, or anyone else you could get arrested for public lewdness.
Aneros Vice 2 ($149)
Guys, don't fear the prostate. Capitalizing on reaching what legend calls "one of the most powerful orgasms known to man" Aneros has built a catalog based on well-built, anatomically configured prostate massagers. The Aneros Vice 2's powerful motors (boasting 18 vibration patterns, four speed selections, and 72 sensory experiences) are perfect for both experts and first-time users alike who may/may not know their preferred speed and vibration. Sure, it's a little bit different than some guys are used to, which is why it's very important to do your due diligence and research as much as you can about your butthole. As soon as you break the seal (so to speak) you're going to want to leave the Aneros in as long as humanly possible.
HONORABLE MENTION: Men Heat Masturbator (Black) – Satisfyer
I'm usually a bit weary about toys like the Satisfyer… that is, toys where you simply insert and let it take you from there, but the Satisfyer satisfies. With 10 functions, seven speeds, and an amazing adjustable warming feature, you can spend all day pounding away at this ergonomically-designed motorized stroker.
Outside of going above and beyond for this post, Jeremy is also a copywriter for Anheuser Busch and contributes to Thrillist, Men's Health, GQ and many other awesome sites. He's also a truly hilarious guy, so if you're looking for a good Twitter follow check him out @CandyandPizza