Ever taken a weekend jaunt to the nearest beach only to find that everyone on the planet had the same idea? A vacation getaway should be exactly that – a getaway from it all — humans included. Some peace and relaxation does the body good, helping you recharge both mentally and physically. So, if you're planning your next vacation, consider something different and check out these unique travel destinations that meet the needs of the adventurous and the introverted alike: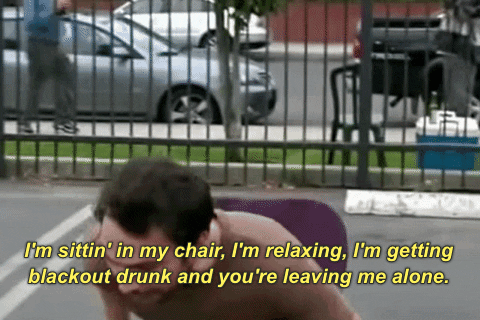 Treehouse Of Wonders
From great to grotesque, you've probably stayed in your fair share of hotels, but nothing compares to reliving your wonder years by bunking in an adult-friendly treehouse. Scattered across the U.S. are rent-able treehouses nestled among nature's great beauty. The Edisto River Treehouses in South Carolina has secluded riverside lodges only accessible by canoe, so getting there really is half the journey. Missouri's Treehouse Cabins are a bit more substantial in terms of structure and amenities than your typical tree-home, while also offering spaces big enough to accommodate events like weddings or family reunions. The Vertical Horizons Treehouse Paradise is a family-friendly option in Oregon, where the treehouse experience is supplemented with nearby activities such as zip-lining, fishing and white water rafting.
Where The People Aren't
If you've flocked to Florida's bountiful coastline in the past, chances are these trips have meshed together in your mind. So, if you're looking to have a truly unique Floridian experience, you'll have to get a little adventurous. Not for the claustrophobic, Jules' Undersea Lodge in Key Largo allows guests to hunker down in a lodge that is truly immersive, entering underwater through a port in the structure's bottom. Given the Atlantis-esque lodging, you'll have to be a certified scuba diver to stay there. Along with the unparalleled views, patrons can also enjoy the bonus service of underwater pizza delivery (so you'll get anchovies whether you ordered them or not—not really, the pie's packed in a watertight container).
Tennes-See It To Believe It
Visit beautiful Santa Fe — Tennessee, that is. That's where you'll find Forest Gully Farms, a plot of land and dwellings reminiscent of The Shire from Lord of the Rings. Guests are free to occupy three separate underground huts, which include two bedroom areas and one kitchen/dining area. Booking a stay here is a great idea if you want an educational component to your travel experience — staff will happily teach you about homesteading, sustainability and living off the land.
If you'd like a more urban Tennessee experience without the tourist crowds of, say, Nashville, the iconic Chattanooga Choo Choo Hotel would be happy to have you. This former train station embraces local history. Many patrons stay in the standard hotel quarters, enjoying the Glenn Miller Gardens and other Chattanooga attractions, but guests wanting the full experience can opt for the 20th-century Pullman train cars that have been re-purposed for luxury stays. Decked out with modern amenities, you can get your dose of quaintness without living like a vagabond.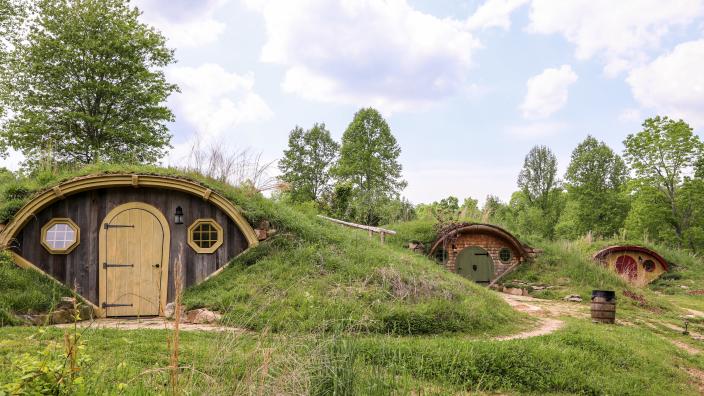 No Cars Allowed
Michigan's Mackinac Island is a pleasant refuge from excessive automobiles. Reach the island by ferry and navigate it by horse-drawn carriage or bike (there are many to choose from). There's plenty to do, from dining (stock up on fudge) to outdoor activities or visiting historical sites – not having to drive gives you more time to soak it all in.
Ruffing It
Bet you weren't expecting to see Idaho on this list, however the Gem State can be a travel destination even for those who aren't potato enthusiasts. Not far from some of the state's many National Forests is Cottonwood, home to the Dog Bark Park Inn. This visually striking building is shaped like a beagle, putting even Snoopy's doghouse to shame. It functions as a bed-and-breakfast guesthouse, surrounded by beautiful green hills. It's a special opportunity for travelers to gain greater appreciation for small-town America's creative hospitality.