TV is packed with programs showcasing the mouth-watering talents of professional chefs. But, as much as you may enjoy watching Food Network personalities work their magic, this TV time doesn't always translate to your own excellence in the kitchen. Don't be deterred though, as cooking is a finesse game requiring practice.  To hone your craft, here are some basic tips to up your culinary results:
Must-Have Essentials
There are a few staples you should have in your kitchen that are always helpful in preparing meals or sprucing them up:
Soy sauce, vegetable oil, olive oil, diced tomatoes, balsamic vinegar, chicken broth and sesame oil.
BONUS TIP: Keep bread, chicken, salmon and veggies in the freezer for an easy meal whenever you don't have time to go to the store.
Spice It Up
Keep spices away from the stove so rising temperatures don't dry them out and affect their flavor. Store spices in a cool, dry place.
BONUS TIP: Spices do go bad. While they won't make you physically ill, they'll lose their flavoring after 2-3 years. Dried herbs such as rosemary or basil "expire" after 1-2 years.
Preparing Meat
Whether steak, poultry or pork, pat it dry before cooking to get a better sear and flavor. Season your meat 40 minutes before cooking — or if you have the time, do it overnight.
Heatin' Up! 
Once cooking begins, be sure to only flip meat over once — any more will remove valuable juices.
Finish Strong 
Once you feel meat is ready, use an instant-read thermometer to make sure it's cooked to your liking. Then, set meat aside on tinfoil for 3-5 minutes to lock in those juices.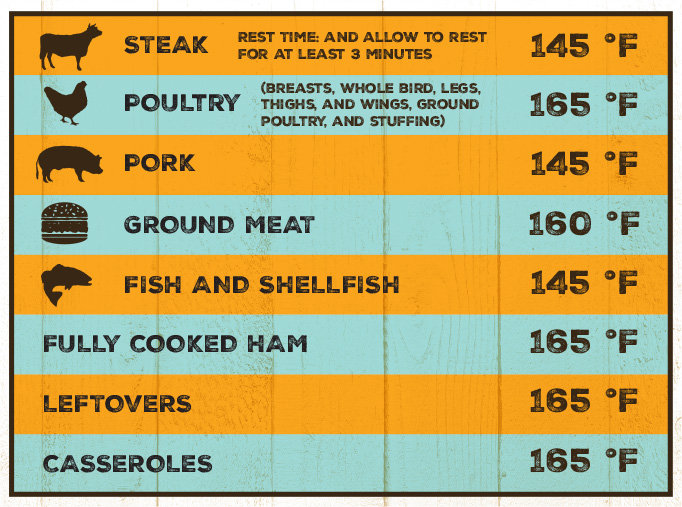 Eggsecution
When cooking scrambled eggs, always keep the stove on a medium-low heat, mixing them up constantly to avoid sticking issues. Wait to add salt and other seasonings at the end — throwing them in any earlier will break down the egg and create a more watery consistency.
BONUS TIP: A hard, flat surface such as your counter is perfect for cracking eggs — it allows for a more consistent egg crack every time and minimizes shells in your final product.
Getting Salty 
Add salt to boiling water to accentuate the flavor of pasta. Feel free to use more than a sprinkle, it takes at least a teaspoon to make a real difference.
BONUS TIP: Add a cup of this salty water to your pasta sauce to enrich the flavor.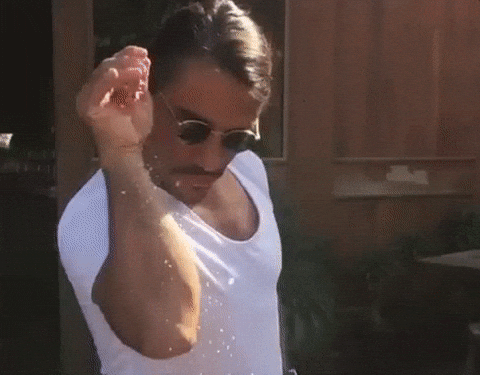 Time To Produce
Loosely wrap veggies in a paper towel and plastic baggy to reduce oxygen exposure and keep them lasting longer.
Sour Power 
Not included in our list of essentials, lemons have so much versatility to enhance meals once their full potential is realized:
Lemon juice can be used as a marinade, breaking down and softening meat to allow oil and spice to be more effective.
Keep freshly cut fruits or vegetables from browning by brushing them with lemon juice.
Add lemon juice to boiling water for fluffier rice.
Cut out some of the salt your recipe calls for and throw in some lemon juice for a healthier result.
Clean your grill – while the grill is still warm, rub half a lemon with salt over the grates to remove grease and oil.