The return of baseball season is just around the corner and as the dust settles on the major off-season moves, the MLB's best-groomed gear up for another 162. The country's national pastime has given us iconic facial hair over the years (the waxed mustache of Rollie Fingers pictured below comes to mind) – just as these players spend countless hours mastering their craft, taking the time and having the right tools is key to their facial hair success. Rather than sift through the annals of baseball history, one can field an all-star roster of baseball's best beards from today's players. Call it the League of Extraordinary Beards.
1st Base: Pedro Alvarez, Miami Marlins
Alvarez's beard seemed especially appropriate when he played with the Pittsburgh Pirates, a team with a mascot that encourages facial hair. The Alvarez beard is an interesting combination of wild and tamed, thick, but with attention to detail for clean beard lines. Whether the beard survives the heat of South Beach is uncertain, but Alvarez has gone with a goatee in the past if he'd like to keep cool.
2nd Base: Dustin Pedroia, Boston Red Sox
There must be something in the water in the Northeast, as Boston athletes don't seem to have too much trouble growing some impressive facial hair (see Julian Edelman). As Pedroia has started to lose some follicles up top, he more than makes up for it with a solid beard that has unlimited potential for further growth.
3rd Base: Justin Turner, Los Angeles Dodgers
The Dodgers have been on the cusp of winning it all for the past two years, aided by the energetic Turner. With his thick, bushy heap of red facial hair, Turner looks like the bulky wildling from Game of Thrones. Shortstop: Danny Espinosa, New York Mets
Espinosa is no stranger to bold facial hair choices, having sported a biker 'stache while with the Nationals. After not playing in 2018, one can only hope he recommits to his thick, mesmerizing beard with the Mets in 2019.
Pitcher: Jake Arrieta, Philadelphia Phillies 
It's difficult to choose just one pitcher from a vast pool of strong candidates. A few years ago, Brian Wilson would have been the clear-cut choice for his James Harden-esque growth. But since he has departed the Show, attention must be paid to Cy Young Award winner Jake Arrieta. If you remember Arrieta from his Orioles days, the case can be made that he looks better without a beard, but if you can grow a beard as glorious as his it would be a waste not to take advantage.
Catcher: Evan Gattis, Houston Astros
Evan Gattis earned the nickname "El Oso Blanco" (which translates to "The White Bear") when with the Atlanta Braves, before even reaching his maximum hairiness. Perhaps being on the same wavelength as his star pitch, Dallas Keuchel, encouraged Gattis to become truly bear-like, growing a beard that more than compensates for the lack of hair up top.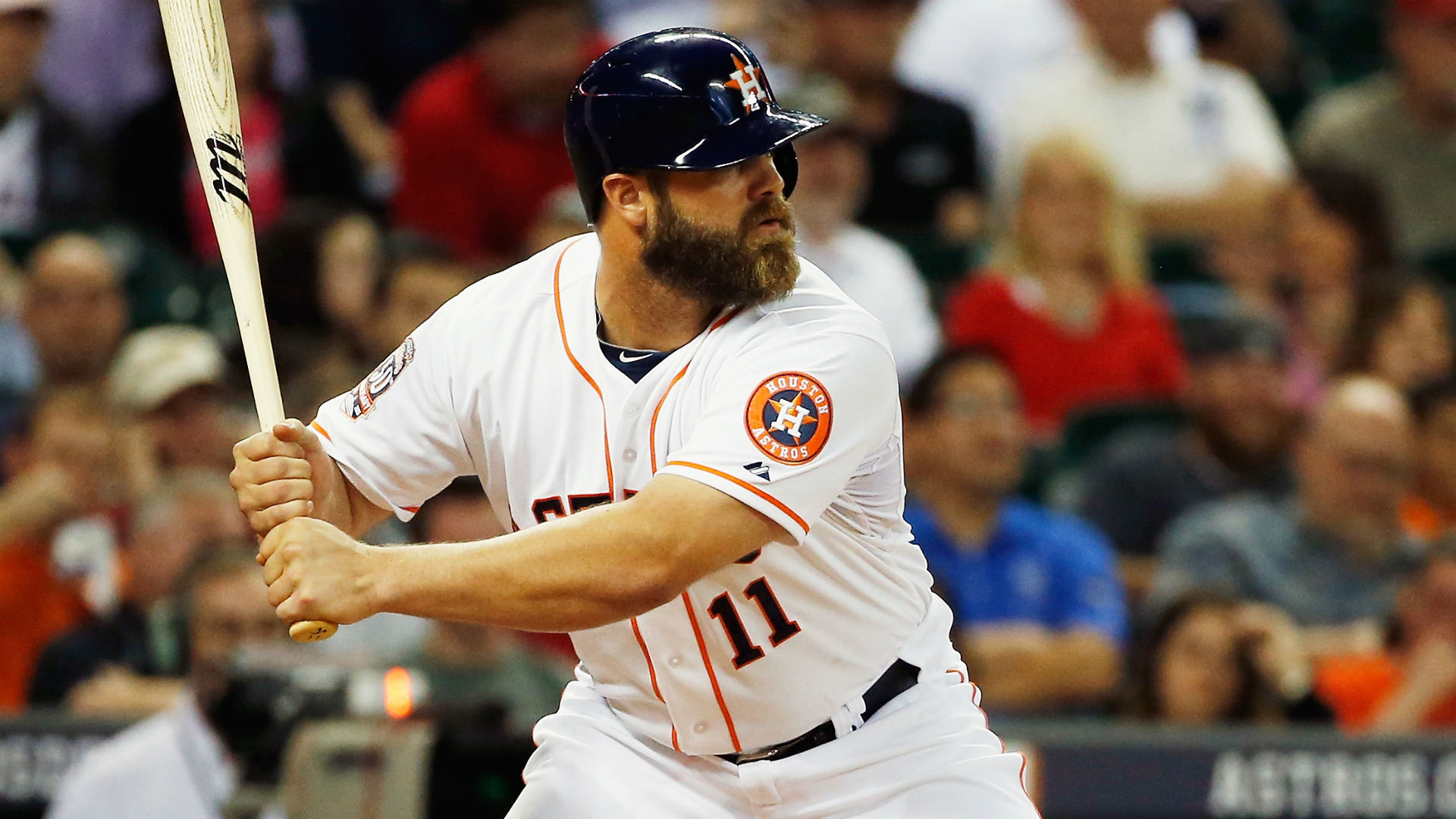 Outfielders (3): Charlie Blackmon, Colorado Rockies
This sturdy power hitter has found a home in the batter-friendly Coors Field. But seeing his bushy, untamed beard, one gets the sense that Blackmon possesses such unbridled strength that he could pelt homers no matter the park. He's like a mountain man from the real Rockies.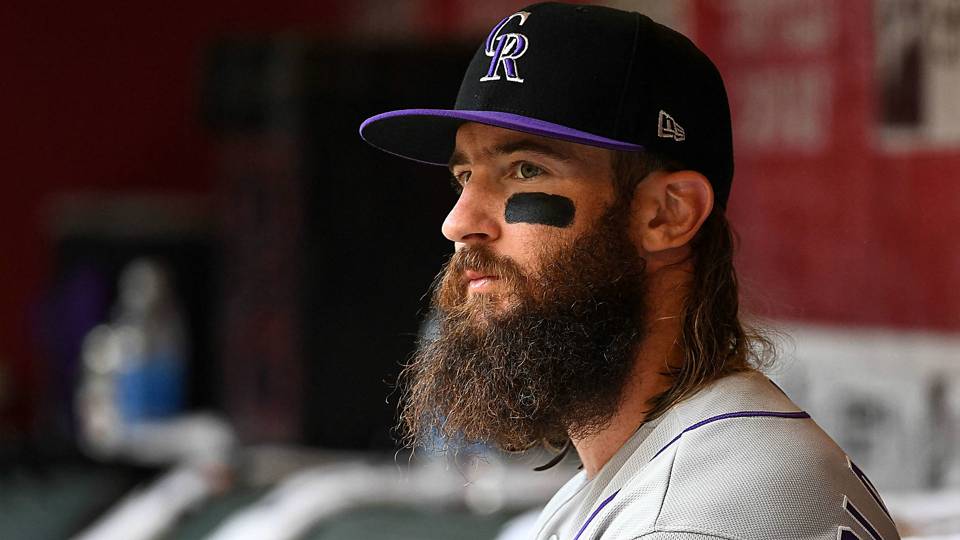 Bryce Harper, Philadelphia Phillies
The way he tosses back his slick locks on the field shows he cares about his appearance. As for facial hair, he sports a robust beard for someone so young, but keeps his trim and sculpted to stay aerodynamic for the decade-long deal with the Phils he recently agreed to.
Jayson Wirth, Washington Nationals (we know he's retired — but the beard is too good to pass up)
Rounding off the list is another healthy beard that walks the line between uninhibited and carefully cultivated. Jayson Werth has gone with a few different styles over the years, including an ill-advised soul patch back when first joining the Nationals, but coupling the long locks with a thick beard provides a great wildebeest look.