While pretty much every gent wants to wear clothes that make them look their best and feel their most confident — very few have a Kardashian-sized closets or clothing budgets to match. So, when it comes to upgrading any wardrobe — the keyword  is value: getting quality clothes that will last and look great — without maxing out the Diners Club Card.
Luckily, The Mensch offered up a few minutes of his time to provide top tips for saving money on clothes and other manly things. Gabriel, a.k.a. The Mensch, is an Instagrammer that's bringing men real value in menswear and grooming. He's always on the hunt for great deals, posting daily outfit inspirations and sharing his knowledge of quality goods. Give him a follow and check out his great suggestions below…
Discounted Gift Cards
Ever get a gift card as a gift and think "Wow, I am never going to use this"?! Well, you're not alone. This common problem was resolved by sites like CardCash or GiftCardGranny, dedicated to re-selling gift cards at a significant discount. The only thing to be wary of is that if you return an item, you will only get your gift card back, not your money.
Second-Hand Sites  
Most people are familiar with eBay. It can be an amazing place to buy both new and used items – but did you know there are sites that are specially dedicated to exclusively buying and selling clothing? Grailed is a unique site exclusively focused on a man's wardrobe, featuring fixed prices (no auctions) that are also available for less if you'd like to make a counter offer. Poshmark is another great resource to find gems from top brands such as Ray-Ban  and Banana Republic, while also allowing users to send counter offers.
Recent Find: This year I bought two pairs of Levi's made in USA, White Oak Cone Selvedge Denim for $25 each!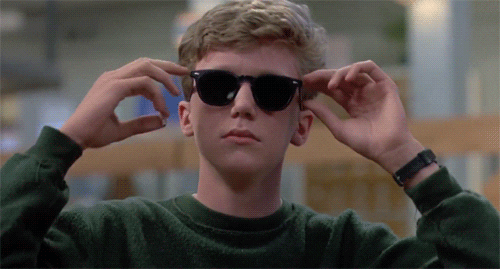 Cash Back
Just last week, I received hundreds of dollars sent to my door for shopping online. Cashback sites are probably the best (and easiest) method for saving money when you shop. Before you checkout from whichever site you're on, open up a new tab for ebates and find the site you were shopping for. Voila! You get a percentage back (percentages vary by store and date) which will accumulate and be mailed in the form of a check to your door quarterly. There is no catch. I use Ebates so often that I installed a plug-in right into my browser that reminds me to use it whenever shopping online. Befrugal is a similar site which offers an identical service, so sign up for both and compare cashback rates before placing your next order.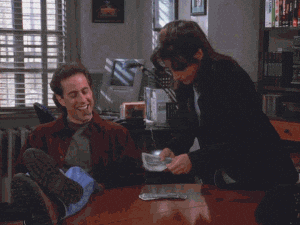 Thrift/Vintage Shops  
A recent trend is utilizing a minimalist wardrobe – in other words, buying quality over quantity. A byproduct of this movement is that thrift/vintage shops have become a lot more popular as they're filled with high-quality options. Not only can you find some absolute bargains, but you can also feel good about breathing new life into clothes that otherwise fall by the wayside. I prefer consignment shops over Goodwill or Salvation Army as they're more selective of their donations – it may cost a bit more but it will be much more worthwhile of your time.
Recent finds: Brooks Brothers Made in USA Oxford for $4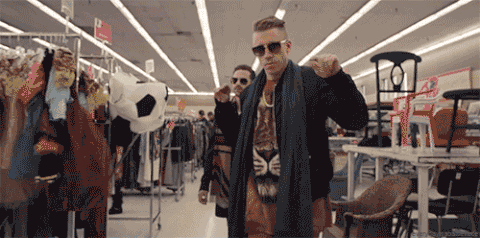 Outlet Stores
You're probably familiar with big department stores like Nordstrom, J. Crew and Saks Fifth Avenue. But these shops also have outlet stores to sell the high quality items that hadn't sold at their parent stores during the past season.  Of course, they won't have every size or style available, and you may have to dig through racks of unsorted clothes for the treasures that lie within, but the prices can be well worth your time.
Recent Finds: Nordstrom Rack -Red Wing Beckman boots for $85; Bloomingdale's Outlet – Ledbury Shirts for $25; Saks OFF 5th – RRL jeans for $75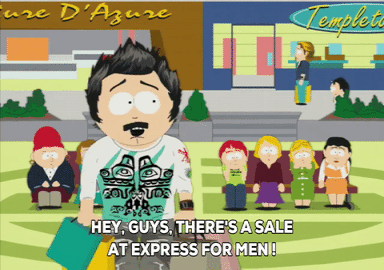 Marshalls/TJ Maxx/Sierra
Although their best customers might be middle aged women, Marshalls and TJ Maxx (which are owned by the same company) are goldmines for quality clothes at a discounted rate. You can frequently find popular brands from Levi's to Ralph Lauren and even discover higher-end options like Bonobos or Brooks Brothers. Recently, I've become obsessed with their more-rugged, related company Sierra, which is the best place to find heritage brands like Filson, Red Wing, Chippewa, and Carhartt, all for insanely low prices!
Recent Finds: Marshalls – Levis 511 Made in Japan Selvedge Jeans for $30 originally $228; TJ Maxx – Eton dress shirt for $18 originally $218;  Sierra.com – Blundstone 500 Factory Seconds $80 originally $170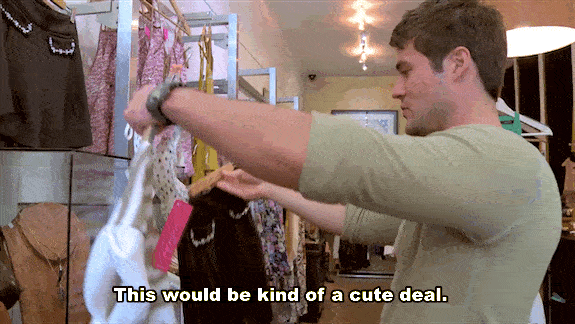 Social Media Groups
Whatever your area of interest, there is a community of enthusiasts on Facebook, Instagram or Reddit who are right there with you. Not only will you make new friends, but people are always looking to sell, swap or share new deals they've found. So, if you're a watch guy you should go join some watch guys' Facebook group (In-House Movement/The Urban Gentry) and see what's going on. Reddit also has a forum that posts the latest mega-discounts from companies to help you save.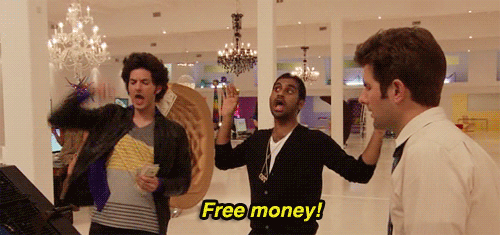 Thanks Mensch.  You're a true Mensch.