Over-plucked eyebrows are one of the most common manscaping mishaps. Yes, you should prune your furry uni-brow and pluck those runaway hairs. But today's men's grooming trends don't dictate perfectly squared off brows. Chances are you're just in need of a good cleanup. And maintaining more natural looking brows is where it's at. Allow us to drop some basic brow knowledge on all you rookie pluckers, waxers and trimmers. Before wielding the tweezers consider these basic tips.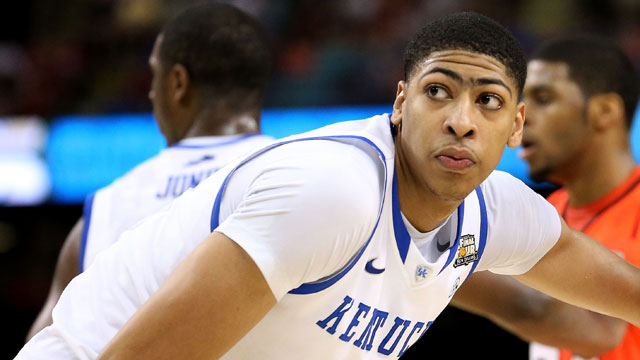 Don't Over Do It
When in doubt, don't pluck it out. Of course, they'll grow back. But get too ambitious with hair removal, and there's no turning back. Keep your brows on the fuller side. And of course, aim for symmetry. There's no need to arch your brows or over tweeze them either. Get started by holding your comb vertically from the middle of your nostril up. That is where your eyebrow should begin.
 Seek Professional Help
Don't underestimate how important it is to get the shape right. Brows can alter the look of your entire face. Rocking the right pair of eyebrows can make you look younger, manlier and even happier. So, don't hesitate to make an appointment to have your brows shaped by a skilled professional. You can always follow their lines and maintain on your own after. Waxing at home isn't recommended.
Use The Right Tools
You'll want to tweeze hairs at their base and trimming is essential too.
We like Tweezerman's Slanted Tweezer with a sharp, pointed side for tinier hairs and a broader side for those begging to be plucked rouge eyebrow hairs. Start between the brows and with the hairs underneath. Caution: over-plucking the top of your eyebrows can leave them looking thin or even worse, penciled on.
Once you've lined up the spot where your brows begin, brush them downward using a small facial hair comb like 1745 from Grooming Lounge.
Now that the hairs are lifted, use this pair of rounded scissors from Zwilling/J.A. Henckels to trim and thin super bushy brows.
BONUS TIP: Got flakes? The same dandruff shampoo you use on your head will help keep the flakes on your eyebrows at bay.