For those who tend overheat easily, summer can be an exceptionally difficult time. And while there's no magic cure for a chronic case of the flop sweats, there are some lifestyle tweaks and products that can help over-sweaters cope with increased temperatures and the perspiration that accompanies it.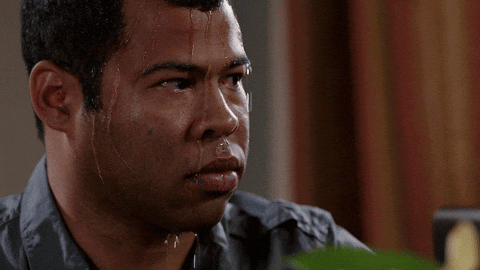 Invest In An Anti-perspirant 
The difference between an anti-perspirant and deodorant is that anti-perspirants temporarily block sweat glands to prevent the production of sweat. That's in stark contrast to deodorants, which usually contain ingredients that kill the bacteria that makes sweat stink (so the sweat's already out of the bag). If looking to minimize pit sweat with an anti-p, Molton Brown's Re-Charge Anti-perspirant might be the way to go. 
Powder Up
Even with an anti-perspirant, stopping sweat all together can be a tall task. For an added layer of protection, consider a body powder. These powders absorb sweat that makes it through to keep your skin dry and body comfortable. Sprinkle some on that back, chest, pits or below the belt – wherever sweating occurs. Grooming Lounge Super Powder is  a good choice and also holds its own against uncomfortable chafing.
Improve Your Diet 
Fried, greasy, spicy and processed foods are harder for the stomach to digest and can make one sweat more – hooray!  And since added pounds are no friend to sweat either, upping your quality food game is required pronto. Fruits and veggies good — lots of alcohol bad. Try lowering your body's core temperature with summer snacks such as cucumbers, watermelon and bell peppers . Drink plenty of water as well to flush your system clean and help regulate body temperature.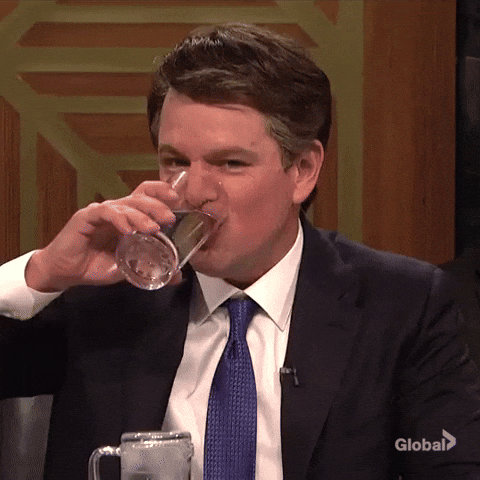 Become One With Nature
Natural astringents have an innate ability to close pores and reduce sweating. Fresh lemon juice, apple cider vinegar, witch hazel or tea tree oil all have natural cleansing, exfoliating or antiseptic properties that tone skin and close pores, therefore reducing perspiration. Using a cotton ball or lightly soaked gauze, dab the parts of your body that are most susceptible to sweating prior to leaving the house. 
Layer Up
Unless you're working out, you don't want moisture-wicking synthetic fabrics transferring sweat away from your body – this will lead to odorous bacteria clinging to clothes and further accentuate B.O. Layer everyday clothes over light, natural, breathable undershirts made of cotton, linen or bamboo blends. Light layers keep more air movement around the body and disguise any incoming sweat marks. Camouflage sweat further with darker navy, gray and black threads until dryness prevails.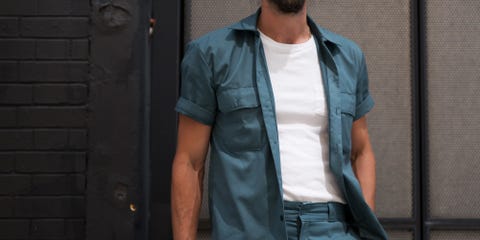 Stress Ways To De-Stress
Relax and get active. Exercising regularly helps lower stress hormones, releasing feel-good endorphins to improve the body's own stress-sweat reactions. There's no one way to go about this, so whether it's yoga or frisbee golf, get out there and enjoy and sweat (a little).