With Valentine's Day fast approaching, you may want to make this season of love the perfect opportunity to ask that special someone to marry you. But where to even start? Proposing is a monumental first step in any couple's lives together, making it a stressful experience for some. Figuring out the perfect way to make this a day neither of you will ever forget just takes a little planning, so we asked our friends at Blue Nile for a few tips to help you get ready for the perfect proposal.
Put A Ring On It
What's a proposal without the ring? Finding the right ring to flash while on one knee can be an intimidating experience, especially if you don't have any experience in a jewelry store. Ask close friends and family for advice, if anyone knows your significant other better than you, it's them.
If you still have trouble finding the one ring that stands out though, don't panic! Browse social media platforms like Pinterest or Instagram for some ideas and save your favorites to use as a reference when you head out to your local jeweler. Blue Nile is a great example of an online jeweler that makes it easy to find the right one and even have the option to create a custom styled engagement ring. This adds a more personal and unique touch and takes the stress out of making it to a jeweler in time for your proposal.
Find Your Inspiration
Finding inspiration for your proposal can be just as difficult as finding the ring, but it can be as simple as understanding your partner's personality, hobbies and interests. If your soulmate isn't one for being the center of attention, a public proposal might not be the way to go. Instead, think back on important milestones or adventures you have taken together and use them as your starting point. Maybe retrace your steps and take her to those spots to remind her of your favorite memories together, then find somewhere new to take the next big leap in your story!
Involving family can also be a great way to make a more intimate proposal. Ask their closest friends and family members to help stage the proposal or come up with ideas.
Mmm, Whatcha Say?
The last thing you want to happen during your big proposal moment is to be down on one knee and completely speechless. Take the time beforehand to put everything you're feeling into words – it can be a lengthy monologue or short and sweet. Personal stories you two have shared is a great jumping off point; why they make you want to spend the rest of your lives together and how they make you feel every day. Check out these proposal speeches to get some ideas for where to begin.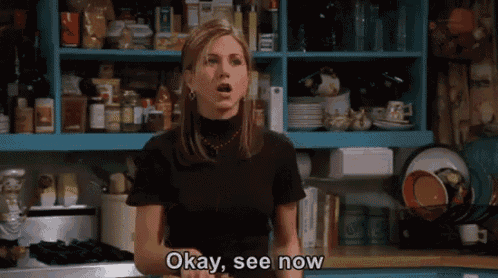 Location, Location, Location
Making sure your proposal goes smoothly may take some preparation ahead of time. If you plan to propose on a vacation or even just somewhere that is a little getaway from home, you'll want to do some research to find the perfect place to pop the question. It will be an emotional day, so also keep in mind that you may want less going on outside of popping the question so that it can be the main focus of the day and things don't become overwhelming.
If you prefer a more intimate proposal, consider proposing at their favorite spot outdoors or on a hike! This gives you a beautiful backdrop that holds meaning to your partner and a secluded space to cherish this special moment. If you want a photo to capture the moment, hire a photographer or ask a friend to snap a picture secretly. However you decide to pop the question, take some time to plan it out, speak from the heart and cherish the day – your special someone will appreciate the effort and the best days are ahead of you.